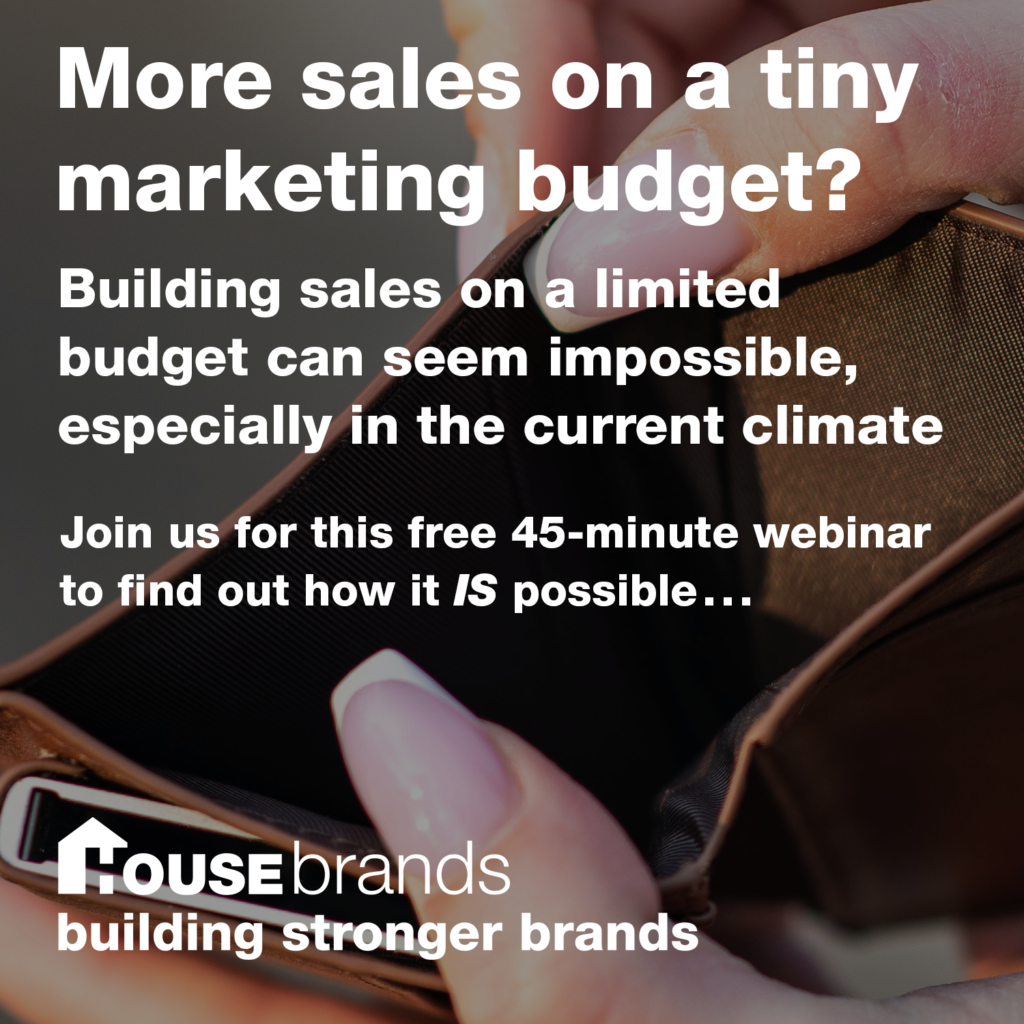 More sales on a tiny marketing budget?
Building sales on a limited budget can seem impossible, especially in the current climate…
Wednesday 29 Sept, 4.00–4.45 pm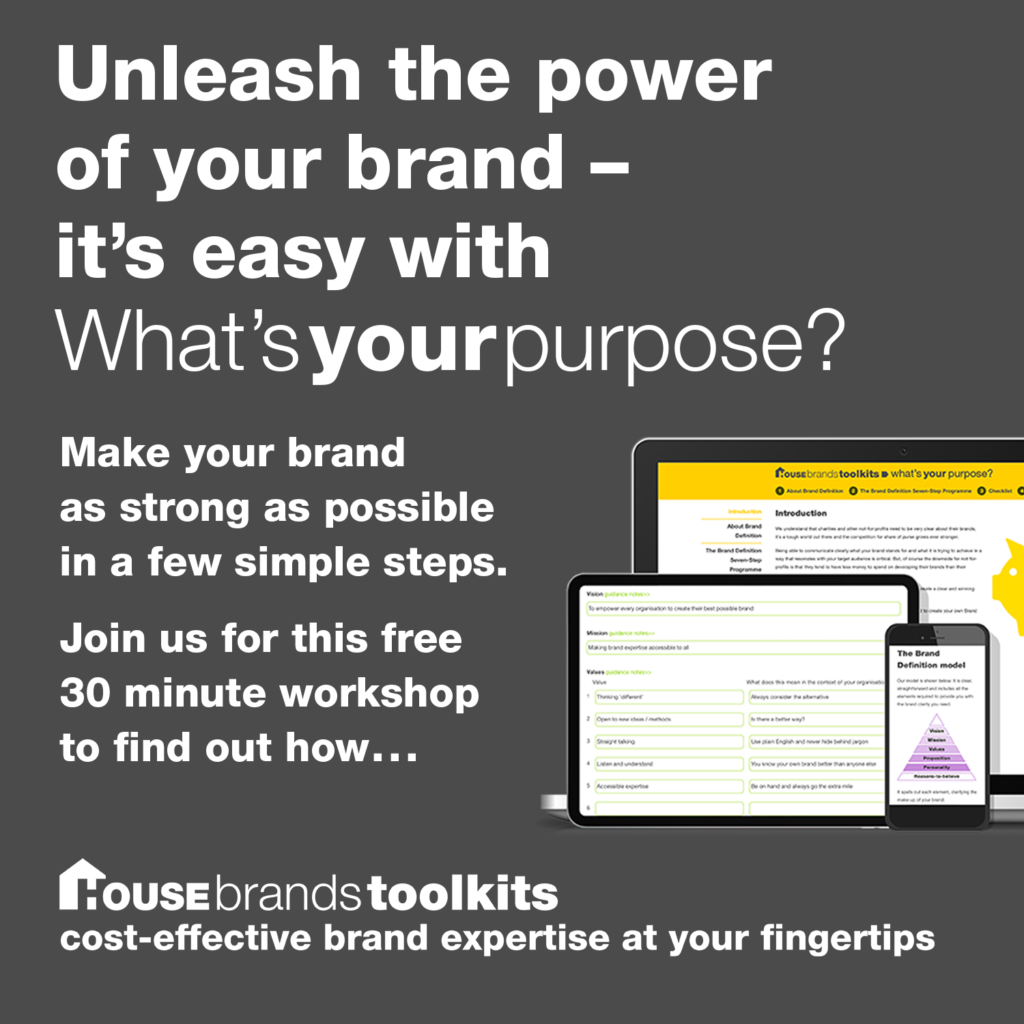 Unleash the power of your brand It's easy with What's your purpose?
Make your brand as strong as possible in a few simple steps…
Wednesday 13 Oct 4.30-5.00 pm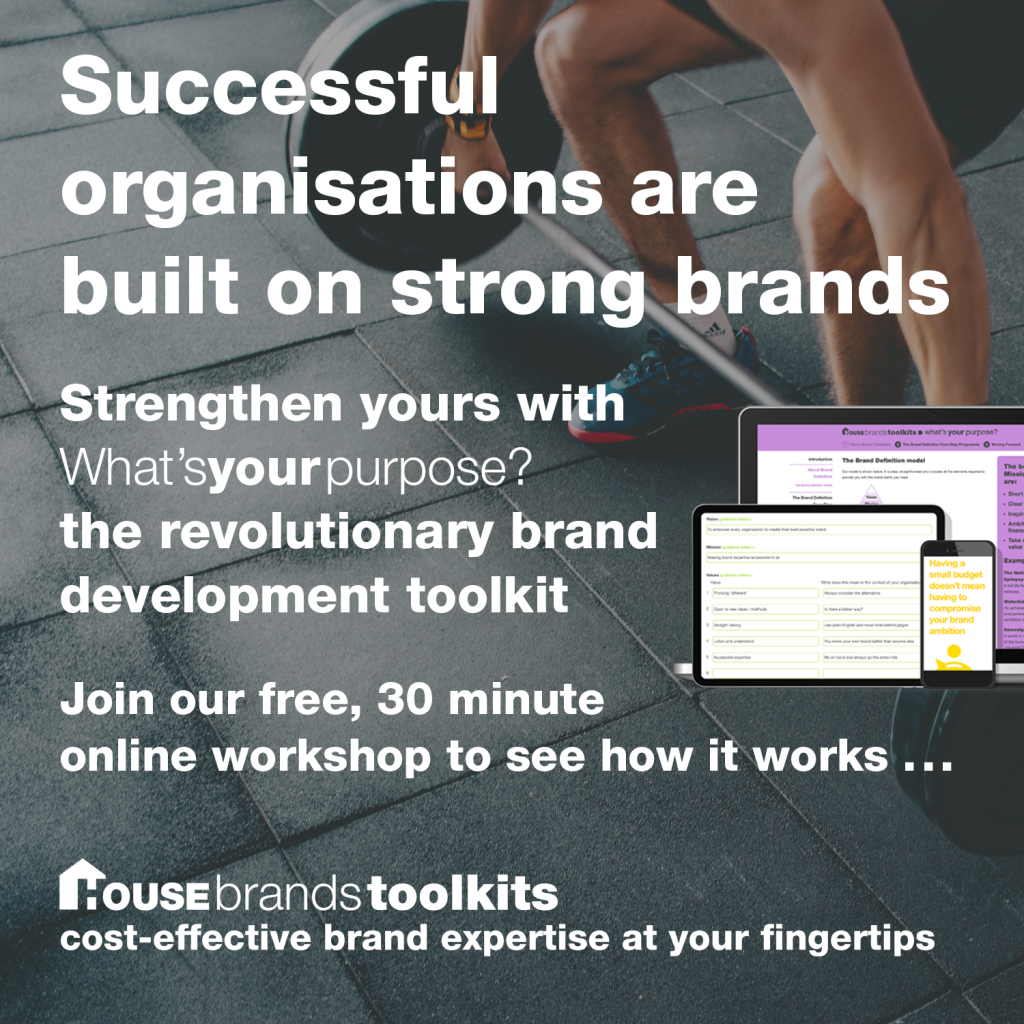 Successful organisations are built on strong brands
Strengthen yours with 'What's your purpose?' the revolutionary brand development toolkit.
Wednesday 27 Oct 4.30–5.00 pm